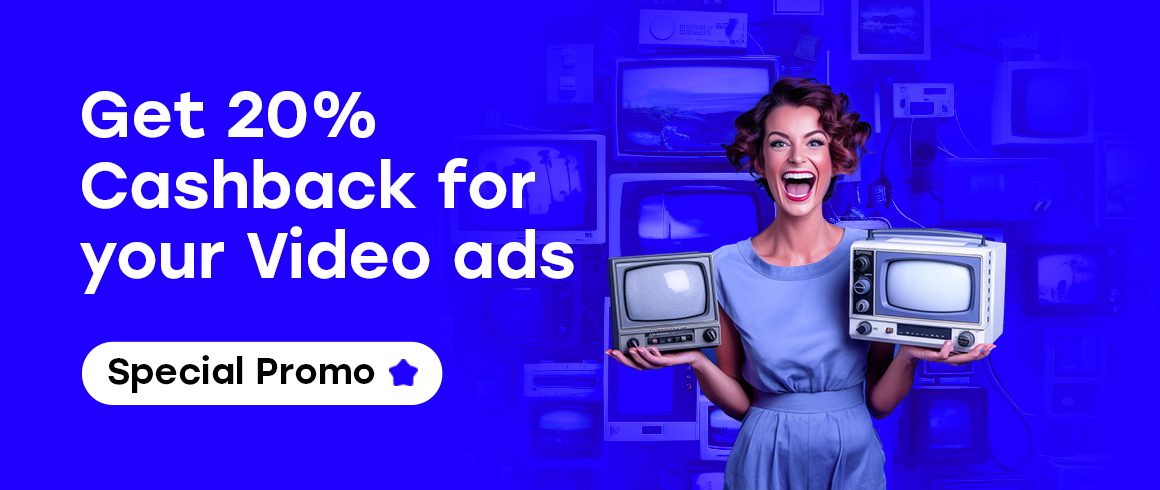 Get ready to take your Video ads to the next level with our new offer.
Spend at least $1000 on video ads and get back 20%! That means you'll have even more funds to play with and can continue to grow your campaigns with ease.
The rules are as follows:
Run video campaigns during the period from June 1st till June 30th.
Spend at least $1000 and get 20% cash back.

⚠️ Ad spot id 2818 isn't involved in the promo.
We'll then double-check your results and happily add money to your account.
For example:
Spend $1000 – Receive $200 cashback.
Spend $5000 – Receive $1000 cashback.
Spend $10000 – Receive $2000 cashback.

⏰ Promo duration: June 1st - June 30th
Сashback will be calculated and credited to your TrafficStars account until July 15, 2023.