OFFERS

4.78

PAYOUT

4.84

TRACKING

4.89

SUPPORT

4.88
PeerFly is an Internet property of Avlo Media Inc. As opposed to other affiliate networks, their tracking system is in-house custom built from the ground up so they don't depend on unreliable hosted mechanics. PeerFly is rapidly becoming the choice for both publishers and advertisers alike. With an over-all network conversion rate of 8-15% and high EPC's it actually doesn't take a genius to see how they differ from their competition! Wait around no further and join PeerFly today!
Affiliate Network Details
Commission Type
CPA , CPL , CPS
Referral Commission
5% lifetime
Tracking Software
In-house proprietary platform
Tracking Link
http://trkur.com
Affiliate Managers
Luke Kling

Charlie Gartman

Corey Englaender

Chad French

Travis Glenn

Davey Taylor

Corinna French

Lauren Hostert

Nikki Lindsey
Rating Distribution
Excellent

260

Very good

8

Average

0

Poor

4

Terrible

3
Offers

Payout

Tracking

Support
Great network.. Peerfly has paid me on time, every time for 2 years now.. Highly recommend these guys.
Unfortunately, PeerFly has gone down the hill.
They used to be a decent network.
My partner kept telling me to get away from PeerFly because they never helped him out, and I kept telling him that I always received help.
Years ago that is...
Now today, I've emailed them various times regarding early payment and questions on a particular offer.
I was told they'd get back to me. It's been months and I still don't have an answer.
Early payout was once something I loved. I was always accepted and have had my account in good standing with them for many many many years.
Now I requested payout and was never emailed anything regarding it until I waited 3 days and sent two emails. The payout was requested for under 1 business day.
I finally got an email saying it's been denied.
Whatever the reasons, it is valid.
I've had my account with them for many years, received normal payments and early payments without a problem.
Now there is a problem.
Support is terrible.
It was once a very good Affiliate Network company. Very good.
They were very active in the community.
I received many t-shirts and swag from them too.
Unfortunately, my partner is right -- they are lacking very badly and the lack of reviews on here shows.
It's time to move on and I'm quite disappointed.
Not because the payment was rejected (the advertiser could have also had input), but because it took many days to get answer when I submitted it for under 1 business day.
It's a he11 of a shame, PeerFly.
It's time to reevaluate the company and your standards.
Got paid again. Peerfly is my favorite network ever.
Awesome network. Never had any payout issues in the past 2 years.
Great offers, great interface, great tracking and great support.
Long live PeerFly!
PeerFly is just a trustworthy CPA network. They have great offers and they always pay on time. Highly recommended!
Very professional network :) Love working with them.
They are never late with payments! Peerfly rocks!!!
PeerFly are by far the best affiliate network we use. Great support and a good range of offers. A pleasure to work with.
Got my May payment from PeerFly. Thank You!
Todays earnings and screenshot
Easy Offers
Best Support
Payment On Time. Allways
PEERFLY The best Network to work,
Learn and earn, To Join peerfly and to get support on how to earn from network marketing Contact below
http://bit.ly/1RSlQfV
Skype bharat-a
Email [email protected]
I've been using Peerfly for about 3 months now and I'm 100% satisfied with their fantastic services. High paying offers and monthly payments. Highly recommended!
Here's one of my payment proofs:
Clean interface, good offers, helpful AMs and decent payouts. PeerFly is a must join CPA network.
Awesome network another payment on time. Thank you PeerFly :D
I have been with PEERFLY since 2012
Have ran many offers with them.
Never had any issues ever.
Nice offers
Nice Support
Very Important the payments are on time.
Never missed a payment on this 5 years of network marketing.
Have been to various other networks.
PEERFLY is the best.
Get in touch to share knowledge on running offers on network marketing
Use the link below to join PEERFLY Network
http://bit.ly/1RSlQfV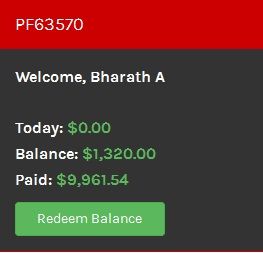 im here to share with you guys that PeerFly is really awesome and one of a kind CPA network with great offer to great AM , doing PeerFly way back to years ago and try to be back again last month and still On time Payments! nothing change at all after years of not doing peerfly and today i just received my last month earnings of $114 not bad as i just go back here. Thanks PeerFly and Lauren for
supporting me!
If you want to join go here : http://bit.ly/1PLrH5T
will give you some tips to start earning.
skype :jeffreybautista28

Copyright © 2010-2020 Affpaying.com All rights reserved.