DJI
COMMISSION

0

TRACKING

0

PAYMENT

0

SUPPORT

0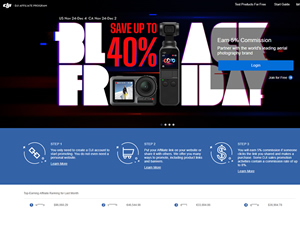 DJI is the world's leading aerial photography brand. The affiliates of DJI In-house Affiliate Program are earning 3 million every year, compare to amazon associate a set percentage of 3%, or other third party a set percentage of 5%, our in-house affiliate program is offering 5%-8% of ladder commission.
Affiliate Program Details
Payment Frequency
Net-30, Net-25, Net-15
Tracking Software
In-house
Rating Distribution
Excellent

0

Very good

0

Average

0

Poor

0

Terrible

0
Commission

Tracking

Payment

Support

Copyright © 2010-2020 Affpaying.com All rights reserved.