CPAGrip
OFFERS

4.85

PAYOUT

4.89

TRACKING

4.88

SUPPORT

4.84
CPAGrip is a premier incentive affiliate network offering ground breaking technology and industry leading direct and exclusive offers for publishers. If you like money, you'll like CPAGrip. Period. With 24/7 support, weekly payments and the best industry wide offers, come see what CPAGrip can do for your online business. Content unlocking, file locking and video locking will never be the same.
Affiliate Network Details
Commission Type
CPA, CPL, CPS
Tracking Software
In-house proprietary platform
Tracking Link
http://www.cpagrip.com/show.php
Rating Distribution
Excellent

292

Very good

31

Average

2

Poor

0

Terrible

1
Offers

Payout

Tracking

Support
CPAgrip is the best CPA network !
Join now and earn money
The greatest CPA network out there! Lots of great offers and tools to promote them.
Get accepted right away thru this link: http://bit.ly/CPAgrip_2021
CPAGrip is a great network The best network ever.
Recommended for You. If you want to get an approval, get my
Referal Link - http://earn.shor.tn/CpaGrip
I love this site. the weekly payments are sweet and the site provides tools to protect your content.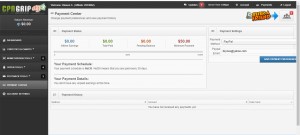 This is really amazing platform. Any one can make a decent money by using this platform. if you also want to make make money by using this platform click here https://bit.ly/3mYwgDF to start make money.
Thanks grip
Cpagrip is one of the best cpa affiliate networks! I have been worked with them for many years and never had any issues related to payment or anything else.
One of the Top CPA Network for beginner. Strongly Support you will get from Manager. If you have traffic and Want to work with that network Signup today.
Bonus for you - If you join with my link, then you need no account verification/approval. Your account approved in few hours with my reference only.
Copy link and paste your browser for join - https://bit.ly/3rHdphz
I really like this network. Easy to use and a lot of great offers!
Numerous offers, good rates and fast payouts. Overall experience is good!
CPAGrip is one of the best CPA network I'm happy with them.
I recommend you in this link:
https://cutt.ly/CpaGrip
Best content locking affiliate network EVER! They don't delay payments and the managers are happy to walk you through the processes.
CPAGrip has been around for many years. John is very experienced and treats affiliates properly, always enthusiastic and ready to help!!!! Great job, please keep it up!!!!!
CPAGrip is the best CPA network I have ever seen.. Always paying on time, never missing a payment. I love CPAGrip!
CPAgrip is the literally the best network ever! Been with them for almost a year now. Great support and many high paying offers to choose from. Click here to join and get faster approval than normal so you can start promoting and make money straight!
I recommend you in this link: https://bit.ly/3kCPAGrip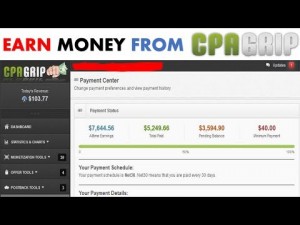 Copyright © 2010-2023 Affpaying.com All rights reserved.