Additionally, we offer mainstream white-labels, geo-targeted white-labels and niche white-labels. We can also create a white-label specifically for your own domain or brand. Some successful examples of existing white-labels include Lov, Lust, CougarCrush and SexMessenger.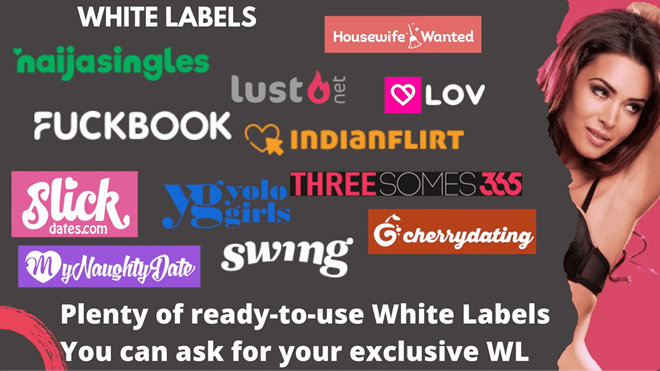 We accept affiliates from almost all countries(180+ countries). We have three different offers available: PPS (Pay Per Sale), RevShare (Revenue Share), and PPT (Pay Per Trial). Our website is translated into 20 languages, including Danish, German, English, Spanish, French, Greek, Italian, Hungarian, Dutch, Norwegian, Portuguese, Czech, Romanian, Swedish, Russian, Hindi, Chinese, and Japanese.
We have a strong presence in the United States. For the PPT offer, we pay $50 in the USA, while the user only pays $1 for a trial subscription. Payouts in other 180 countries range from $12 to $45.
Apart from numerous landing pages, we offer unique and exclusive niche sites, all full of user generated content in various categories such as Trans, BBW, Asian, Gay, and Ebony websites.
We accept API traffic, allowing trusted affiliates to deep-link into our sites by automatically creating a user through our convenient API tool. We also support co-registrations. In your API setup, you can choose to direct your user to our feed or payment page. If you use Rocketgate as a payment processor, billing the user requires just one click.
We accept almost all traffic types except SMS, incentive and obviously fraudulent and spam traffic. We offer NET15 payment terms. If you don't have an account with us yet, please follow this link: https://tracker.cmclicks000.com/click.php?key=dipea8q7q4vgbmz9q70m