AdGate Media
OFFERS

4.92

PAYOUT

4.91

TRACKING

4.94

SUPPORT

4.95
AdGate Media is a private CPA incentive network. Our team is comprised of veterans from the incentive industry. We know the ins and outs of being an affiliate in this industry, and we use this to help our affiliates succeed. We guarantee outstanding support, higher payouts, and a flexible payout schedule. When it comes to incentive marketing, it's not about who has the most offers, but rather who has the best converting ones. Almost all of our offers have been tested by us to make sure they convert well. Our custom gateway solution allows you to always be displaying the top converting offers for your visitors. There's no need to lose money by testing different offers, our gateway will choose the best ones for you. Affiliates earn more with our network. Don't just take our word for it, try it for yourself.
Affiliate Network Details
Referral Commission
5% Lifetime Commission
Tracking Link
http://clk.adgatemedia.com
Affiliate Managers
Dan Sapozhnikov

Sean Glickman
Rating Distribution
Excellent

197

Very good

13

Average

0

Poor

0

Terrible

1
Offers

Payout

Tracking

Support
Excellent network with excellent support.I like this network very much.
I have attached my screenshots with it. I like to help newbies in approval in adgatemedia.
Registered through my link and place your email here, so that i can contact back to you.
My referral link Here..Get yourself registered for fast approval.
http://q.gs/2453804/adgatereferral
I like this network very much. Never had any problem. I am with adgatemedia from the last 1.5 years and i am happy that i have found this network.
Look at my earning proof.
Registered through my link to get approved fast and drop your email here if you need any help regarding approval.
http://q.gs/2453804/adgate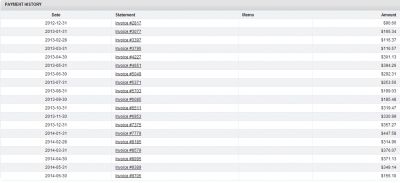 I like this network.I used many networks which include Adworkmedia,Cpalead and Adnooka...but i found adgatemedia one of the best network.
High payouts, good support and yes they always pay before time.
See my payment proof.I have been with adgatemedia from almost 19 months and never had any issue regarding payments or support.
Registered through my link for fast approval.After registration drop your email here so that i help you regarding approval and money making tips for newbies.
Being with adgatemedia since I found the method to make $$$$ from file locking/content locking now I make easily $100 autopilot money.
If you plan to join any reall network so I preffer AdgateMedia is on he top.
Signup now to join Adgate programms and feel the HQ support and about payout it always higher than high ;)
Join Now ==>>> http://goo.gl/mKhg4n
and than let me know once you have submit the application
check out my refferals
AdGateMedia is really great network! I'm very happy with CR and EPC!
I can hep you with fast approval,
register here: http://goo.gl/I9y2pd
I am working with adgatemedia from the last 16 months and never have any problem regarding payout or payments.
I am on Net-30, but usually get my payment by 15th of every month.
I have attached my payment proof also.
I have 88 Referral. Almost all referrals that registered through my link got accepted and those who aren't have fake methods.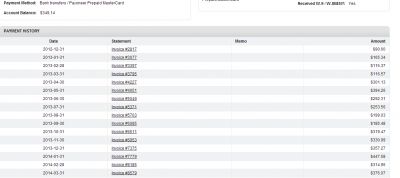 I started working with AdGate about two years ago, and so far it has been a very positive experience. This is by far one of the best networks I've worked with. They have great offers, great payouts, quality traffic .Payments are always made on time, they are not late. Great network.
I'll recommend to join AdGate Media!
You can register here: http://tiny.cc/AdGateMediaRegister
I will help you to get approved.
Here is my email: [email protected]
Adgate Media is one of my favorite CPA networks. I personally use it and I can say I like promoting some of their offers. If you stay in contact with your affiliate manager (Dan Sapozhnikov), get to know him, and ask questions, he can make things a bit easier for you.
I highly recommend anyone to join top-notch Adgate Media Network, hands down. One of the best CPA networks I have worked with!
Join Here
http://bit.ly/SR22mL
then Send me an email: [email protected]
Excellent Network..Highly professional support and great payout.
My AM Sean, is very friendly guy and always ready to help.
5 star network from my side.See my payment proof.I am with adgatemedia from 16 months and i am thankful to adgatemedia.
If you need any help, feel free to contact me.
Get Fast approval by registering through my link.
http://goo.gl/RsCovL
I just got payment from AdGateMedia over 1300$!
If you wanna make money like me,go and register now,I will help you with methods and tutorials. http://bit.ly/adgatemediaregister
This is very good network,high payout offers,good support!
email: [email protected]
Adgate Media is the best network!
Super Super Just Super. Great network!!
Adgatemedia is the best cpa network. I like most this network. Very easy to use it's content locker. Very good network for beginners.
I like adgate as a place to source many of my offers. I wish for more offers but im very satisfied.
Thank you Adgate and to my AM. Very professional and I'm happy with all of your services.
Adgate does a good job of staying competitive for most countries and im surprised. They may not have the highest payouts but they make up for it with solid performance everywhere else

Copyright © 2010-2019 Affpaying.com All rights reserved.