AdGate Media
OFFERS

4.92

PAYOUT

4.91

TRACKING

4.94

SUPPORT

4.95
AdGate Media is a private CPA incentive network. Our team is comprised of veterans from the incentive industry. We know the ins and outs of being an affiliate in this industry, and we use this to help our affiliates succeed. We guarantee outstanding support, higher payouts, and a flexible payout schedule. When it comes to incentive marketing, it's not about who has the most offers, but rather who has the best converting ones. Almost all of our offers have been tested by us to make sure they convert well. Our custom gateway solution allows you to always be displaying the top converting offers for your visitors. There's no need to lose money by testing different offers, our gateway will choose the best ones for you. Affiliates earn more with our network. Don't just take our word for it, try it for yourself.
[Show]
Affiliate Network Details
Referral Commission
5% Lifetime Commission
Tracking Link
http://clk.adgatemedia.com
Affiliate Managers
Dan Sapozhnikov

Sean Glickman
Rating Distribution
Excellent

197

Very good

13

Average

0

Poor

0

Terrible

1
Offers

Payout

Tracking

Support
Extremely disappointed with Dan's Network, AdGateMedia. I rarely write reviews here, however, I just wanted to point out the fact that the majority of payment proof images posted here are fake. I have had $1,933.21 pending since October of 2017, and the network keeps giving me excuses on how they did not get paid by an advertiser, and that I will have to wait? Quite ridiculous if you ask me, I am appalled by how terrible the support is. On top of this, not getting paid, and offer selection is not great, I would say the only good thing on this network is their average tracking system. Whatever you do, do not accept this foreign payment proofs as good enough, do not get ripped like I did! :(
This is a nice affiliate network that you can trust. a number of types of affiliate rewards they offer, Pay per Install, Pay per Download, Pay per Lead, Pay per Sale and so on. Their payment is promising and I haven't had any trouble with them so far(about 4 months of use)
AdGateMedia is one of the best consistent and reliable paying affiliate out there. Highly recommended if you haven't used it yet.
Very good network. Its my latest payment from Adgate Media! Heres the proof:
The best incentive friendly network out there. Thank you AdGate Media for my last payment! 5/5

Good network, fast payment!
Thank you ADGATE MEDIA!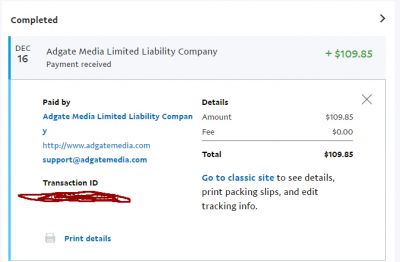 I'm a huge fan of AdGate Media. They have excellent support, an excellent API and highly converting offers - plus they always 100% pay on time!!
Dan and Sean are great affiliate managers. They are very knowledgeable and trustworthy!
Sign up for AdGate Media now, via my referral link below, and I will help you get approved quickly. I'll also also coach you, to get started for success: https://goo.gl/ZKATlo
Leave a reply here, including your email, and I'll be notified and get back to you.
I love Adgate Media!! I tried a lot of cpa networks and i must say Adgate Media is the best of all, best conversion, best EPC, best support and payments never late! You can see my payout screenshot from Adgate Media..
I have been paid countless times by AdGate Media and I have no single complaints about them.
Here is my payment proof.
One of the best CPA Networks, i work with them from over 2 years and i make alot of money.
Here is a printscreen from one of my best days:
My favorite content locker network. Fast payment and Friendly staff. 5 stars.
Received some payments from AdGate. A really powerfull network!
If you join under my ref I will help you get approved: https://goo.gl/pjFDjT
Great Network! Thanks for the payment Dan & Sean.
I love this CPA Network!! I try a lot cpa networks and i can say AdGate Media is the best for all , best conversion, best EPC, best support and payments never late!
I have made lots of money off my high quality leads, you can see my earning screenshot from AdGate Media..
Try AdGate Media now, link for instant approval here: https://goo.gl/8hzseL
AdgateMedia has been a game changer of my life. Below is my detailed & honest review about Adgatemedia based on my more than 3+ years experience -
About AM & Support: Both AM, Sean and Dan are very honest, helpful and friendly in nature. They always respond very quickly.
Offers Review: Their offers have best conversion rate according to my experience as i tested all incentive CPA network available in industry and found them best after all my tests. They have wide variety of incentive offers almost with all category except adult offers.
Offers Payout: When i was testing all top networks, first of all i started comparing payouts of same offers in many networks. And i found Adgate with highest offers payouts and highest conversion rate as well. They always pay on time and on weekends/holidays time they always managed to pay me earlier.
Anybody who becomes my referral, can contact me at - [email protected]
I will help you in making your living with Adgate.
Apply here to join AdgateMedia (referral link) - https://goo.gl/UWkfxq
Note - Payment proof is attached below.

Copyright © 2010-2019 Affpaying.com All rights reserved.