AdGate Media
OFFERS

4.92

PAYOUT

4.91

TRACKING

4.94

SUPPORT

4.95
AdGate Media is a private CPA incentive network. Our team is comprised of veterans from the incentive industry. We know the ins and outs of being an affiliate in this industry, and we use this to help our affiliates succeed. We guarantee outstanding support, higher payouts, and a flexible payout schedule. When it comes to incentive marketing, it's not about who has the most offers, but rather who has the best converting ones. Almost all of our offers have been tested by us to make sure they convert well. Our custom gateway solution allows you to always be displaying the top converting offers for your visitors. There's no need to lose money by testing different offers, our gateway will choose the best ones for you. Affiliates earn more with our network. Don't just take our word for it, try it for yourself.
Affiliate Network Details
Referral Commission
5% Lifetime Commission
Tracking Link
http://clk.adgatemedia.com
Affiliate Managers
Dan Sapozhnikov

Sean Glickman
Rating Distribution
Excellent

197

Very good

13

Average

0

Poor

0

Terrible

1
Offers

Payout

Tracking

Support
Very good network. Its my latest payment from Adgate Media! Heres the proof:
The best incentive friendly network out there. Thank you AdGate Media for my last payment! 5/5

Good network, fast payment!
Thank you ADGATE MEDIA!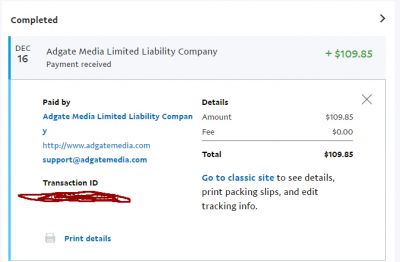 I'm a huge fan of AdGate Media. They have excellent support, an excellent API and highly converting offers - plus they always 100% pay on time!!
Dan and Sean are great affiliate managers. They are very knowledgeable and trustworthy!
Sign up for AdGate Media now, via my referral link below, and I will help you get approved quickly. I'll also also coach you, to get started for success: https://goo.gl/ZKATlo
Leave a reply here, including your email, and I'll be notified and get back to you.
I love Adgate Media!! I tried a lot of cpa networks and i must say Adgate Media is the best of all, best conversion, best EPC, best support and payments never late! You can see my payout screenshot from Adgate Media..
I have been paid countless times by AdGate Media and I have no single complaints about them.
Here is my payment proof.
One of the best CPA Networks, i work with them from over 2 years and i make alot of money.
Here is a printscreen from one of my best days:
My favorite content locker network. Fast payment and Friendly staff. 5 stars.
Received some payments from AdGate. A really powerfull network!
If you join under my ref I will help you get approved: https://goo.gl/pjFDjT
Great Network! Thanks for the payment Dan & Sean.
I love this CPA Network!! I try a lot cpa networks and i can say AdGate Media is the best for all , best conversion, best EPC, best support and payments never late!
I have made lots of money off my high quality leads, you can see my earning screenshot from AdGate Media..
Try AdGate Media now, link for instant approval here: https://goo.gl/8hzseL
Excellent network.I have been here from the last 3 years. Never had any problem regarding payment and support.They are real.They respect their publishers.
I have successfully referred 460 publishers and want to help anyone who will apply through my link.
Payment screen shot
http://prntscr.com/9xxuy8
Here is my referral link. Just message me after signing up and i will help in quick approval.My email ([email protected])
http://j.gs/2453804/adgatemedia-referral
AdGatemedia is a professional advertising service that offers innovative ways to boost your website revenue. Sign up is very easy to do & you can earn big money.
It's one of the best CPA Network websites I have seen ever, really nice layout, easy to navigate round the site without any help. That's what I like about the site. I would rate this site 10/10
REFERRAL LINK: https://goo.gl/jMYr8C
Thanks
Th
I have join this site for months and never had any issue with them. All I can say is that they have great landing pages, offers and support.
Anyone want to be my ref, just join here and comment, I will contact you asap.
http://bit.ly/1GWUYxh
Best network to work with, I have been using them from the last 2 years and never have any problem regarding support and payments.
During my 2 years journey i move towards cpalead and maxbounty, but i found this network more beneficial for me. I have placed my review 4 days ago but unfortunately , those comments doesn't come till now.
I have attached my payment proof for you guys.
http://prntscr.com/81ernh
If any one wants to register under my referral, below is the link. Any body that use my referral link, i usually help him in accepting of account from my manager.
http://q.gs/2453804/adgatereferral

Copyright © 2010-2019 Affpaying.com All rights reserved.