Redirect.com
OFFERS

4.44

PAYOUT

3.88

TRACKING

4.56

SUPPORT

3.81
If you have international traffic that you're not monetizing, you're losing out. Redirect.com is the best international redirect for affiliate networks and we can help you monetize on non-targeted or lost traffic. We are also compatible with all major tracking systems. Direct Track, Link Trust, Has Offers, Hit Path and Cake Marketing.
Affiliate Network Details
Commission Type
RPM, CPC, CPM
Tracking Software
In-house proprietary platform
Affiliate Managers
Jackie Parkinson

Julian Villavicencio

Gina Musso
Rating Distribution
Excellent

11

Very good

1

Average

0

Poor

0

Terrible

4
Offers

Payout

Tracking

Support
I am not sure who is paying who when it comes to these great reviews, but redirect is a shitty platform no mater what model of advertising you are after. I put in native ads to have them replace it with a random photo , but more importantly that ads showed up on nothing but porn sites!!! Even though I checked the box to elimate adult sites. I guess it depends on what you are after with them but I have learned its best you stay clear.
I love redirect.com. More specifically I love their dashboard. It gives you so much data. And I love how you can pretty much just send 100% garbage traffic to them and they somehow monetize that and turn it into profit for you.
They're extremely easy to work with and I've always gotten my payments on time.
I'm still running lots of tests in order to optimize certain traffic sources, but for anyone who is interested, I've put together a short guide for how I've been able to make most of the money in the screenshot attached.
https://gum.co/hitleaptrafficarbitrage
Hello guys,
I cannot say anything bad right now. I am new and wanted to say,,, I am happy what I see.
is there anyone here from Singapore or Asia I could connect with?
Thanks much
I am still waiting for my 2nd payment. I already contact support and AM, they said they will pass this issue to accounting. But I still haven't received my payment. I also get message that I send a lot of junk traffic. I want to follow up this issue as I have all proof that I only sent legitimate traffic from major traffic source, but didn't get any reply. Also I don't have any issue regarding my traffic with another redirect network. I know it is only $100 but didn't get paid is always disappointing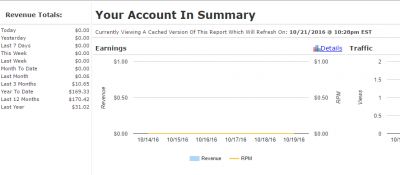 THANKS VERY MUCH !!!!!
Dear manager "Julian" quite friendly, I have reached the minimum payment $100 right on 15th and has not been paid, I am still waiting for the payment of the first time.
I have been using redirect for close to two years and have not had any issues getting paid. I receive regular payments and can see what i am making through the reporting portal. I used their support when i first signed up and the reply was helpful. It is worth becoming familiar with the reporting interface to track your daily earnings.
I have more than $ 180 in my account and no one is replying that when they will send my payment. Never Use this........I am going to email all domain owners who have parked their domains with redirect.com........there are about 9000 domains park on this platform and i will inform all of them for leaving redirect.com as soon as possible.......
Been using Redirect.com for about a year since Google stopped parked domains.
- Never been paid despite being over the $100 threshold.
- No responses to support emails requesting payout.
- Recently they have been using a lot of high paying traffic which is dropping malware on users so my domains now have a warning when accessed through Google Chrome.
I've been with The Parking Place (Redirect.com) over a year now, almost two. I've received several payment checks. I've never had a problem, never had a single issue. Their Control Panel (with revenue tracking) is easy to use. 5 Star in this users view.
L2
Innovative tool for capitalizing on non converting traffic
Couldn't believe how much I made after turning this on. Was just using internal offers before but it was hard to manage with all of the geos. Redirect is just a link and does it all for you then makes you more.
I have been using redirect.com (aka The Parking Place) for about 6 months now.
Most of our traffic is un-targeted traffic that we could not monetize before. Since than we have sent this traffic through redirect.com and somehow it makes us money on a daily basis. It even accepted countries such as China and Russia.
Overall pleased with the service, would recommend.
Redirect.com was so easy to setup, I wish I didn't wait so long to get it live. Now I'm making money on all my traffic. Not to mention their reporting interface is excellent.
I use Redirect.com for all of the international non-converting traffic that comes into my affiliate offers and it is by far the best solution I have found. It's great being able to make money on traffic that wasn't doing anything for me before.

Copyright © 2010-2023 Affpaying.com All rights reserved.