EWA Private Network was founded by Ryan Eagle and Harrison Gervitz and is a division of Eagle Web Assets Inc. They are a referral-only approval basis CPA network consisting of media buyers, email marketers, social marketers, cost per view (ppv/cpv) marketers and ppc marketers. They formed EWA with 3 goals in mind: to get more, to pay more, and to help more.

EWA Private Network maintain personal connections with all our affiliates, pledge to beat any payout, and pay on time to all affiliates. EWA Private Network pays you with weekly payouts regardless of volume. It's super powerful!
Affiliate Network Details
Commission Type
CPA , CPL , CPS
Minimum Payment
No minimum, Varies
Tracking Link
http://www.tracklead.net, http://www.trackamps.com
Affiliate Managers
Ryan Eagle

Harrison Gevirtz

Chad King

Omar Latif

Kyle Eagle

Harold Lovett
Rating Distribution
Excellent

142

Very good

5

Average

1

Poor

0

Terrible

12
Offers

Payout

Tracking

Support
Hello,
I agree with all the other complaints. I haven't received a payment since August. after 3 emails he went to accuse me of fraud as well. Even included reports thinking i would have a clue on looking them up.
I loaded Proxy Deter seen 2 proxies total as he claimed I had 246. I then went to Up Look up sites just to give him the benefit of the doubt. After 15 look up's and no proxies i realized he was just trying to get out of paying.
I finally just gave up when he acted like he hired a Hot AIm that was just a women from fiverr.
Stay away from here they will just use stall tactics to keep you running then hit you with the BS fraud excuse.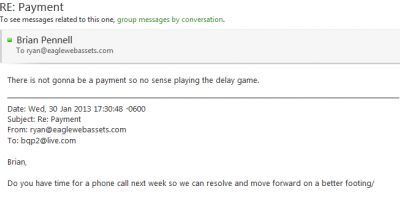 TERRIBLE network, I hear they are going broke. There AM left them due to not paying their wages let alone the affiliates! You get given a load of bull about the traffic comming from proxies and this is the reason for none payment. AM's have access to absolutely nothing! And can do nothing abot payout, accounting do not answer emails, niether do the owners, co-owners or anyone else for that matter! They accept people to run blackhat & fraud traffic (See screen shots). The network has gone downhill in a matter of months drastically. Just Google "ewa not paying out" and you will get a load of affiliate complaining about none payout. **DO NOT USE** If you are using send your traffic elsewhere ASAP!
Here is a convosation with their OLD AM Nicki:
NickiEWANet is available 3:32 am
Online: 7h 29m
If you want to work with me and GET PAID sign up over at adattraction.com $$$$$$$ Comment8h and 20m ago
x3r0ssx 3:32 am
Hi you not working with EWA now?
NickiEWANet 3:33 am
hell no, they stopped paying affiliates and im not ok with that
no matter how much i yelled at them and emailed and messaged they still would not pay anyone
then they stopped paying ME on time too
NickiEWANet 3:34 am
no way
i fought so hard for you and everyone else who was owed money
i sent hundreds of emails over 5 months
to savy
ryan
jared
tom
nobody cared
and now it looks like they are going to run away with a few million dollars soon
x3r0ssx 3:37 am
Ryan is now trying to say becuase people used proxies to purchase the products they are fraud, you really think sit there with 68 CC with proxies doing that shit myself? I got better thing to do
NickiEWANet 3:37 am
exactly
its just his excuse not to pay people
NickiEWANet 3:37 am
im working with another network already, that actually pays people
x3r0ssx 3:40 am
Ryan has been BH for ages anyway did you not know?
NickiEWANet 3:41 am
oh i know he runs bh but still
he should be paying people
EWA is an EXCELLENT network. This is by far the most I have made with them. $$$$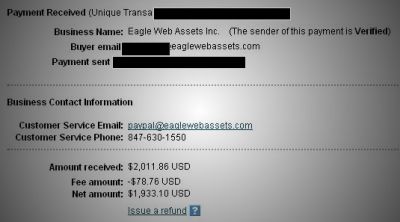 Just wanted to let you know I had my first $xxxx day with EWA yesterday! These guys are real pros! Highly recommended, you can't go wrong.
Been using EWA for over a year now. By far the best cost per action affiliate network out there.
I've been an affiliate marketer for many years and have worked with numerous affiliate networks.
EWA Private Network is the Best AFFILIATE NETWORK Ever! I wish I could say that about the other networks I've used, but I can't. Ryan never let me down, and I ALWAYS get paid right on time and have been paid every week now for almost one year.
Sign up right now and you'll soon know what I mean when I tell my friends that EWA is "The Best AFFILIATE NETWORK Ever."
Highly Recommended!
Marcus
My favorite network. If you join I strongly suggest you get Jared as your AM.
Who can help me, recommended me to EWA company to apply!
I am currently with Neverblue and am doing about $3,000 revenue a month. Last month I had about a 42% ROI most my traffic is coming from one source at the minute but really want to get in to facebook ads have run a few campaigns that have been profitable but usually only last short term

Copyright © 2010-2021 Affpaying.com All rights reserved.