OGAds
OFFERS

4.91

PAYOUT

4.96

TRACKING

4.96

SUPPORT

4.96
The #1 Mobile & Desktop Content Locking Network, OGads provides the top mobile content locker in the industry. Exclusive high paying apps, exclusive cpa, pin submits and weekly burst campaigns are a norm for our mobile + desktop content locker. Our content locker is the go to tool for top social media publishers in OGads. If you promote on Instagram, Vine, Twitter, or any other social media site watch your earnings soar with OGads.
Affiliate Network Details
Commission Type
CPA, CPL, CPI, CPS
Tracking Software
In-house proprietary platform and Custom content locking
Rating Distribution
Excellent

133

Very good

2

Average

0

Poor

0

Terrible

0
Offers

Payout

Tracking

Support
Ogads is by far the best affiliate network especially for mobile traffic.
Sign up using my link--> http://bit.ly/2iz1liH
And i will help you earn like me
My skype is trend.intake
Earned around 500$ from OGads within one week. They pay you weekly and they have awesome customer support. Easy offers for beginners and you can easily earn from this network even with no experience.
I am ready to help everyone who joins Ogads through my referral link. I will give lifetime support plus i will teach you how to earn Easily.
My Referral Link:- http://sociwiz.net/ogads
My Skype -> @JalanVinay
You people can always contact me to ask questions on how to earn. I promise to help with all my knowledge. :)
OGAds is the No.1 network for mobile traffic and Social ads! Using them for 2,5 year now. Payment every week, what can I say more.
Join now: http://bit.ly/JoinOgadsNow
OGAds is great network for mobile traffic! I can help you with fast approval,and I will give you some free methods. Just go with my ref link and leave a comment here.
Join now: http://bit.ly/OGAdsJoinNow
This is one of the best networks I Have used till now. The support is awesome. The owners are working their ass-off to help the publishers. The offers conver very well and there is no lead shaving shit.
Long live this network.
Simply awesome, high offers rates, high converting rates and on time payments. Recommended for everyone!
I've earned $400 last week.
My payment proof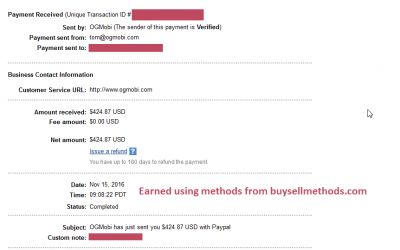 Hey guys,
I was involved in this network in five months
everything happens for me is nice, inviting well, higher conversion rates, support is immediate. It's a good cpa network, everything is going well,
Ogads is hands down the best I have ever used, I'm an experienced CPA marketer and make over 2-5k$ /month from it, if you want a reliable, fair, easy to use,
I'll be glad to help you start money. Please signup here: http://bit.ly/2eXf1ik
Please contac my skype : legendcpa
Thanks so much.
Regards
I've earned a lot of money from OGADS. Thank OGADS lot
Hi There
I have been using OGads now for around 1 month, I have got to know Ibrahim pretty well what with me having some new functions implemented into the network itself, I can honestly say that Dave is the best Mobile CPA network around period.
The offers are awesome and convert for me EVERY day, the support is the best I have ever experienced not just on networks, I'm talking anywhere, the whole dashboard is 10/10, it has all of the must have options that you will ever need and that is a fact.
Ogads is hands down the best I have ever used, I'm an experienced CPA marketer and make over 2-3k a month from it, if you want a reliable, fair, easy to use, HQ support, best offers, I suggest you join them now. I'll be glad to help you start earning. Signup here: http://bit.ly/2ftx4Ou My skype: falboe95
Just my honest two cents!
Regards
-Arthur
i am working with ogads currently. i am newbie but most newbie friendly network. instant support. if anybody find mentor for themselves then OGADS best way to make $$$$.
I worked near 1 month with them. That time they started changes in theirs payment system, and new one was not good. It was impossible to use offshore bank account with them. May be they fixed it already, I don't know.
I also experienced that the same offer with OGAds gaves less money for the same impressions count that the same offer with F5 Media.
However, they have good support (I never had any technical issues) and they pay fees on time and without any issues.
So, you can use them, but it is not network of your dream.
OGads is the best, there shoutbox after 100$ earned is great. They have made me a ton of money so far, there perfect for mobile traffic. Tom and Ben are very good owners and give you support 24/7.
OGads is the real deal. Best payouts, best offers and very professional support. I love working with them.
A truly professional team. They have hundreds of offers and most importantly my AM is very friendly and helped me a lot to earn. It is always a pleasure to work with OGads, and i'm planning to send more traffic to their offers.
At first I wasn't getting paid on time but now they are on point I get my money instantly now best company I ever work with Tom and Ben the best managers

Copyright © 2010-2021 Affpaying.com All rights reserved.