OGAds
OFFERS

4.91

PAYOUT

4.96

TRACKING

4.96

SUPPORT

4.96
The #1 Mobile & Desktop Content Locking Network, OGads provides the top mobile content locker in the industry. Exclusive high paying apps, exclusive cpa, pin submits and weekly burst campaigns are a norm for our mobile + desktop content locker. Our content locker is the go to tool for top social media publishers in OGads. If you promote on Instagram, Vine, Twitter, or any other social media site watch your earnings soar with OGads.
Affiliate Network Details
Commission Type
CPA, CPL, CPI, CPS
Tracking Software
In-house proprietary platform and Custom content locking
Rating Distribution
Excellent

133

Very good

2

Average

0

Poor

0

Terrible

0
Offers

Payout

Tracking

Support
Have been working with OGads for a little over a year now, everything has been great (even during the times when it wasn't so great) the owners are by far some of the most helpful out of the CPA Sphere. They treat you as if you're not only a user on their platform but a friend also.
Here's my earnings.
Sign up under my link, and I'll help you start earning at least 10$ / day.
https://bit.ly/2SygbGv
Best CPI CPL CPA Network ever
great support and also fast payment
i really recommend it to anyone who wants to change his life
join now here to get approved instant http://bit.ly/Ogads21k
Great cpa network. It has lots of tools and it's great for mobile traffic. I get always get paid fast and have had no problems.
Simply the best network out here. Amazing offers, support, etc..
I tried multiple networks and never got satisfied.
4 months ago I was a complete beginner, but the interface is very well made so I learned in a few days.
OGAds lockers are so optimized that i was able to earn money right at the start! Their conversion rate is just incredible too.
If you are searching for a network, definitely go for ogads!
OGAds is an amazing network! I just started a few months ago and have been making amazing profits weekly. If you're interested in joining this network I can help you out with amazing LPs and Easy methods to start out with. All you have to do is use my referral at sign up
https://bit.ly/3fr1pdA
Also add me on discord after you are approved and under my ref I can help you out! jeezuz#1036
Hi really good network i am working for last one year. Paying me on time. And offers also avail in all country. Admins are helping and support very fast.
instant approval my referral link :-https://bit.ly/2ZRzX2U
any help contact sky : Sandhya Yerramsetty
One of my fav Networks, reliable offers and no chargebacks so far.
Great Network!! Fantastic support and timely payment... Ogads is simply the BEST and the #1 CPI Network in the world. I highly recommend all would be affiliates to TAKE ACTION by JOINING OGADS.COM
One of the best Network I worked with. They have alot of offers from alot of countries.
Ogads team responded fast and helped me anytime I asked something.
Working with them since 2017 and I get paid on time, every Monday.
Attached a photo with my last week payment.
Realy this is a great CPA Network .I love this network ..I think This is the best content locking CPA network in the world
You get instant Approvel if you use this Link : https://bit.ly/2Uj7pwo
Knock me For Landing + Method+ Other support skype: live:.cid.5ba3ed4d63e8f1e0
Thanks
Best CPI CPL CPA Network ever
great support and also fast payment
i really recommend it to anyone who wants to change his life
join now here to get approved instant http://bit.ly/Ogads20k
Thank you OG ADS for the great work you do for us, from the best companies that dealt with and the best management in addition to the best support.
I am working with them for past 2 years and I must say I am very very happy with the conversion they have. Plus the support fantastic. Recommendation for the all who are serious about CPA.
**Sign up Through the link and get approved instantly: http://bit.ly/2Ro54k3
Best network, I'm there since 2016 and have only great experiences! Payments on time, great support and nice offers.
Register under me:
https://bit.ly/2Ofx8UY
I have been working with them for about a year and they`re the best network so far, easy cpi offers and many other ones, really good for mobile traffic, but also pretty good with desktop traffic, 10/10 would do again :D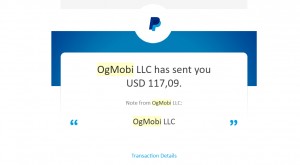 Copyright © 2010-2021 Affpaying.com All rights reserved.