CPAFlash is at the forefront of affiliate marketing. Since its foundation in 2006, CPAFlash has continued to break new ground and grown to a professional internet marketing agency, which is a division of Revenue Vision LLC. CPAFlash not only provides the best platform for the qualified publishers to earn the profit but also assists the merchants in seeking the most effective way for advertisements. Stable system and extensive experience in Search Marketing, E-mail Marketing, SMS text message delivery, and Affiliate Supporting and Consulting guarantee the best service and profit to our affiliates and merchants. We do believe that we are bond to have a happy cooperation with affiliates, publishers and companies.
Affiliate Network Details
Commission Type
CPA , CPL , CPS
Payment Frequency
Net-30, Flexible
Tracking Link
http://www.cftrack.com/click.track?CID=
Rating Distribution
Excellent

11

Very good

5

Average

3

Poor

1

Terrible

9
Offers

Payout

Tracking

Support
A complete scam of a network and you can quote me on this. They owed me money for month with "promises of payment" but none ever came through. A complete liar and fraudster. I think he runs a few other "fraud" NW's so beware. Thee companies give Networks a bad name. I hope they go out of business soon.
Who determines the so called "fraud"? We never get to see real proof., What biz where you can ban any affiliate at any time and simply claim "fraud"...
The only way to make money in c.p.a. is to the "fraudster"..hmm i mean N.W.
Thank god I got out!
And all these 5* reviews of this NW....are complete shills. They should be banned
we still have not received payment. I am not sure if they are even in business. i will let everyone know if they pay me. not sure anymore. It appears they don't like to answer emails or provide support. I hate giving negative reviews but this is something no one should have to deal with
They owe me over $18,000. You cannot get them on the phone! They have lots of excuses. Took my traffic with no problems, April-May June-Aug-Sep-Oct- and Nov. Never said there was any problem!! Only paid me for June $1,250. which was lowest ammount.
Owners are foreign and dodge all phone calls, if you need to get James use
701-231-8697.(He might answer)
They will just make up a crazy reason to not pay you, of course this only
came up when I complained about money in Dec.
Tried to run an EDU offer (Education 180) and received a call from someone there who wanted to confirm my identity and everything was good with my account. I told him I was waiting on a reply from james, who still hadn't gotten back to me. He said he'd take care of me and get it done. Next thing I know, I get another random offer email and I just told them to cancel my account since they are incapable of getting out the offers that they supposedly have. Would stay away.
Hi
I've been emailnig and emailnig this network for weks but never one reply....Is it manned? I have emiled my AM John, accounts, even phoned notthing.
James Smith,
I have sent you an email regarding my March payment.
My payment on March month is Pending!
Please reply ASAP.
Thanks!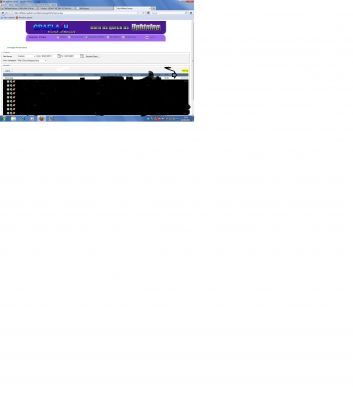 This not Chinese network. Everyone English Speaker only. They #1 for everthing. They had the best one and the friendly. This idea that is Communist is nonsense. It is only the Negative people whom try to make the plan bad that saying those things.
There are many English and Good Guy in the place, and if you open you eye and shut the mouth, you will know it also. That not the way to do the business, and No Way they gonna do like those as well. So rest assure, English chap, you have no worry and always gonna take care of the Customer. Customer #1. Right?
I have been paid by them so it's is definitely a legit affiliate network... CPAFlash is one of the best cpa affiliate nework on the web. You can enjoy it. :)
They banned my account when its time to make payment, the reason was that my leads were all charged back by their advertisers, WTF I only promoted email submit offers, how can that be charged back? Support sucks a lot, I had to email my AM ten times in order to get his a single reply. Run by a group of unprofessional asian people, I'm not going to do any business with them again!
Junk Network - They bug you until you run with them. You do low volume. Then they bug the shit out of you to run higher volume then own your funds once you make some real money with them. SCAM. BEWARE. DO NOT RUN WITH THIS COMPANY.
They also scammed one of their recently let go BizDev/AMs Preston who you can see was prompt on here with user comments. He was the only decent AM they had. They didn't pay out a few months of his salary. Again flat out. Do not run with this company. If you want these comments removed. PAY UP. Nuff said.
CPAFLASH scrubs a lot... stay away
CPS Flash is legit. Dont be fooled by the reviews below. Everyone I have always talked to has been english, I dont know where all these ran by Chinese and Indians comments came from.
They have been paying me nice sized checks for over a year now on time. The AM's Preston and Nels are very helpful.
I was approached by someone in India claiming to work with (and responding from an email address on their domain) this company. They told me they'd advertise my network to their affiliates for $5 per confirmed affiliate sign up. Just to string the guy (or girl) along and see where they were going with this, I agreed and the first 3 affiliates that "signed up" were all very obviously the same person. I thought it was a joke, really.
Also, consider this an offset to the 4 times the owner of this network has posted here giving his own network 5 stars.
Why would anyone work with a Chinese network lol

Copyright © 2010-2021 Affpaying.com All rights reserved.