Blue Track Media
OFFERS

4.97

PAYOUT

4.91

TRACKING

4.94

SUPPORT

4.94
Blue Track Media offers the most advanced mobile-first CONTENT LOCKING TECHNOLOGY. We brought on the smartest developers based in the United States from Fortune 100 companies to build the most advanced mobile first content locker. With the highest EPCs and best collection of mobile apps and web campaigns globally, your revenue with Blue Track will grow much higher than with any other ad-network. Just ask around, you'll hear nothing but great reviews about us!

Blue Track Media has been around since 2009 and paid out over $50 million in revenue to publishers. We're a mobile non-incent and incent ad-network that understands that our publishers are the backbone of Blue Track Media. We value our publishers and know what they want, how they want it, and when they want it. If it's a dedicated support team that publishers want, we got it. If it's exclusive campaigns that publishers want, we got it. If it's high payouts that publishers want, we got it. We got what you want, simple as that. We will work with our publishers to ensure that they are surpassing the goals that they have set.

We are not your average fly by ad-network, we're based in the United States and backed by a multi-million dollar fund. We're the most trusted ad-network in the industry. Sign up with us today and experience the difference!
Affiliate Network Details
Commission Type
CPA, CPL, CPS, Content Locking/Gateway
Tracking Software
In-house proprietary platform
Tracking Link
http://clicks.bluetrackmedia.com
Rating Distribution
Excellent

31

Very good

2

Average

0

Poor

0

Terrible

0
Offers

Payout

Tracking

Support
Blue Track Media is perfect If you have a lot of mobile traffic, always got my payment on time, very reliable network.
Amazing network. Very high payout and very good support, Bill and payment are auto no need inform to Account Manager or Financial Department.
My 2nd from BTM
Offers & AM are good !
This is my first payment from BlueTrackMedia
My manager is Mr Dario, He is a best manager, very friendly & great support.
BlueTrackMedia is a great network, great offers & On-time payment!
Thank you very much!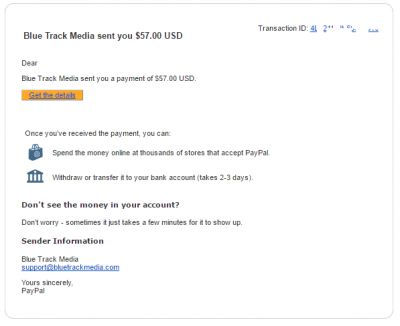 This is the best network for US traffic I have ever tried, my US epc is today over 0.45$, that is sick!! Big vouch for Bluetrackmedia :)
Got another payment from BTM, this is the best CPA network I have tried yet so far.
Great network, Great support, Great offers, Fast payments for me always!
If anybody join under me i will share my methods to earn $100-$300/day with BTM
Join under me here: http://bit.ly/1VmfnQr
The new locker looks really good, awesome offers and very high payout rates.
Blue Track Media is the best CPA network for me. Always on time payments, great offers with high payouts, nice tools and support. Highly recommended!
Today, I have received payment of September, Thanks Bluetrackmedia so much, really ontime !
Best network i have ever seen. Very high payout and very good support .
Love BlueTrackmedia <3
Well, what to say for this network? Blue Track Media is one of the best network for content locking for sure, If not the best! Their support is just awesome, Sean is a really friendly guy, always answering really quickly.
Also, they have a bunch of mobile offers what is a must nowadays so basically If you have desktop/mobile traffic, you will be covered with Blue Track Media really well. CEO of Blue Track Media, Shaz inspired me a lot with his blog, respect for him as well.
Thanks for the 3rd payment.
Thank for the pay.. I get shocked hen I got paid today. Not even I have to wait 10 days for got paid instead of 30 days. Superb..
Thanks To Bluetrack Media..They pay me before time.. Support system is best . Thanks to sean.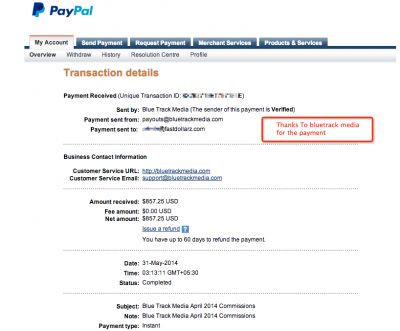 Copyright © 2010-2023 Affpaying.com All rights reserved.