Affiligrand
OFFERS

4.98

PAYOUT

4.98

TRACKING

4.98

SUPPORT

4.98
Affiligrand Digital Ads Network - a global performance marketing network. We're looking to increase our portfolio of our partners and I thought it might be great to get in touch and explore ways of working. In case you don't know much about Affiligrand, we're a leading full-service digital marketing performance mobile company, Web & Mobile, with an extremely wide portfolio of web and mobile products which enable us to incrementally improve your ROI. We work only with mobile campaigns mostly on CPI basis (Incent/Non Incent – iOS/Android), also CPE, CPA. We are looking forward to each partner who wants to become a part of our company!!! We will be happy to connect and discuss further opportunities.
[More]
Affiliate Network Details
Commission Type
CPA, CPE, CPI
Rating Distribution
Excellent

48

Very good

0

Average

0

Poor

0

Terrible

0
Offers

Payout

Tracking

Support
Quite satisfied with the Affiligrand network.
Thanks for support and business.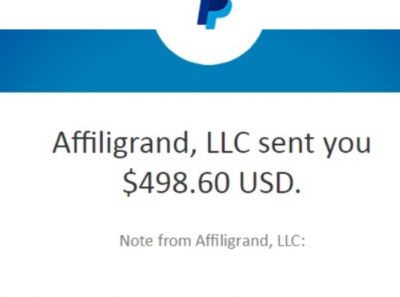 Good support and offers. Few times I asked for some specific campaigns and these guys found them with ok payouts and caps. One of my trusted networks.
One of the best start that I ever had. Thanks guys.
hi, i am working with eugene, he is very positive guy and has some good stuff for me. we have been working together for last 5 months, everything is ok and fun.
peace
Thank you very much for your cooperation.
I really like this network with which we work for a long time!
regular feedback from my side and as usual positiv.
Great mobile campaigns, and great payouts! On time payments, and support is awesome. Thank you team.
The next payment on my account
thanks a lot guys for the work! Let's not waste time and increase our numbers
I had started to use this network few months ago and found our cooperation is pretty comfortable for me. They have some good private campaigns and caps, so after my quality was approved, I received caps and fast information about my quality (optimization if it was needed). So, I was surprised You can see proof of payment as well. Thanks for nice support and productive cooperation.
screen
boom
happiness
That's not first time I received payment from Affiligrand. But this one much much bigger than other. I had some delay with payment, but it`s because of the amount. Honestly I never had issues with affiligrand and this time I was calm (meditation lol).
great great great network, good campaigns, amazing support and I hope you will grow up all the time and I will be with you, because I like it (money). So I super highly recommend you affiligrand.
That is my 3th payment from affiligrand. Thanks for support and profitable cooperation.
One of the best network that I ever used. Perfect support and campaigns.
All the time, I received quality reports and feedbacks from my manager, so I had opportunity for optimisation it had a positive effect on my profit and as a result on my mood. lol.
I like these guys, honest network and many good campaigns. Max1mus, thank you. lol
P.S. I am serious, Max one of the best manager that I ever worked with.
and one more
few of my last payments from affiligrand.
best of luck
I am glad to cooperate with Affiligrand.
I will grow with these guys with joy ... Thank you for payment

Copyright © 2010-2019 Affpaying.com All rights reserved.