OFFERS

4.81

PAYOUT

4.85

TRACKING

4.84

SUPPORT

4.84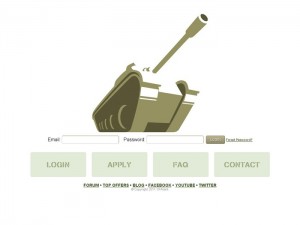 CPATank INC - Follow The Leader

CPATank is a private affiliate haven where affiliates can go to network and coordinate in a rigorous military structured environment implemented to increase motivation and success.

Fraternal fellowship with other members of your affiliate marketing platoon in our Private Forum (seperated in 4 categories based on affiliates revenue so you know the affiliates you are collaborating with are on your level) makes problem solving and sharing of resources a breeze. Exclusive technology, guaranteed payments, and over 1,000 direct offers and 3,000 total offers make it obvious why CPATank was the fastest, most explosive and most dynamic and most immitated network of the past year and beyond.

The Tank is seperated into TWO DIVISIONS to further empower affiliates:

CPATank Premier Media:

The Premier Media Division is headed by affiliate marketing optimization specialist Adam Zare and is the recently launched "Mainstream Division" of CPATank. If you are looking for the most organized and absolutely highest paying offers for PPV/Contextual (TrafficVance, directCPV, etc), Paid Social (POF, FB, etc), Paid Search (Adwords, Bing, etc), Media Buying, Display, SEO or Email Traffic, Premier Media has the researched highest payouts anywhere.

A simple "please match this payout" to any of our experienced and helpful AM's will get your payout matched on any offer that you feel is not the absolute highest payout you have ever seen.

Premier Media offers More Managers, More Methods, and More Creatives to help you BANK WITH TANK!

CPATank Private Media:

The Private Media Division is headed by "The General" Vito G Glazers whose leadership has lead to millions of dollars in on time payouts to affiliates. Private Media offers are open to setting up non traditional traffic sources that other networks can not process. Payments are guaranteed as long as details are disclosed upfront and unlike competitors there is never any scrubbing on any offers. You get paid on time for your risky traffic 100% of the time. Anonymous accounts and daily payouts are also available for larger affiliates. Our top affiliates earn $20,000 a day on Private Media deals and are always paid within 24 hours.

Private Media offers more methods, money money, and more ways to BANK WITH TANK!

Our management team and financial services are unmatched by any network.

Daily, weekly and biweekly payments with no hold are available to help you finance and grow your campaigns with CPATank. Tank also offers a free escrow service for affiliates wishing to engage in Joint Ventures (we will set up an account for your venture and divide the earnings for you on payday so one party is not relying on the other to pay).

We appreciate our domestic and international affiliates equally. We never reference your revenue when offering support, all affiliates are treated equally with respect.

PLEDGE YOUR ALLEGIANCE AND ENLIST WITH CPATANK NOW!
Affiliate Network Details
Commission Type
CPA , CPL , CPS
Referral Commission
Increased Privaleges
Tracking Software
CAKE Marketing
Tracking Link
http://tktrklnk.com
Rating Distribution
Excellent

192

Very good

8

Average

2

Poor

1

Terrible

4
Offers

Payout

Tracking

Support
I earned $26,580 with CPATank this period and I am very eager to see if they pay on the 18th as promised.
Paid on time. Wasn't making jack when I came here from another well-known company, now making twice as much with Vito's help. He's been there for support every single time I've ever needed it, it's amazing.
another $10,000+ payment on time from the general. i never have made over 5k a week with any network as consistently as i have with the tank
Another on-time payment in full from CPATank.
I have to mention that Vito (CPATank General/CEO) spent over an hour going over my campaigns to advise me on how to scale up - truly helpful advice. Where else are you going to get that type of attention from the guy who runs the network?
I'm excited about the new offers just added - and Vito shared with me some of the upcoming additions to the Tank happening soon ... all I can say is sign-up now if you aren't already a Tanker! Killer stuff!
Ive been with vito for long time now. If anyone ever has a doubt about this network they need to contact me asap! This is one of the best networks out there. Full support, 24/7 This place cares about you.
Nice job CPATank!
AIM:booty1183
Vito is top notch! I expect to be getting large wires from him for a long time. Thanks CPA Tank!
Got another payment from CPATank again.
I asked Vito to make a split payment for me. 2k to my paypal and the other half to my bank. Without question he did it!. The other network I sold for this same period I asked the same thing. They said ok sure but blew me off and didn't do it. As you can see, CPATank is all about its affiliates and supporting their needs. Nice Job Vito!
got another payment on time, this time for $1100.
another payment recived from great admin
really iam very happy to know person like Vito
very helpful man .
cpatank is rock
The Tank rolls on to another fulfilled payout - 100% accurate, on-time and no B.S.
CPATank and Vito have changed my outlook of CPA networks - last year, I generated over $1.5M for a network that rarely offered assistance, and when they did, they were clueless. Vito makes it a point to check in and offer support several times a week - that level of attention is much appreciated.
I'm fairly new to the types of offers the Tank serves, Vito has been an invaluable resource in getting me up to speed. I plan to roll with the Tank for the long haul.
The revolution goes on and on ... If you're sick of being treated like just another affiliate ID, Shut 'Em Down and get aboard the Tank.
Another payment from CPATank. All earnings made from dating.
It has been said before but I have to say it too..
CPATank is the most reliable and flexible network, you'll get full personalized support, tools, tips and exclusive methods that can help you make more money. And most importantly, payment is always on time.
CPA Tank rocks. Great offers and Vito does whatever it takes to make sure you earn cash. Just got my 1st payout from them. Looking forward to many more!
CPATank is just perfect!! no other cpa company I've worked with comes close to cpatank, their support is top notch and payments are always on time and 100% accurate.
Received a payment for my first two weeks of work, exactly as promised.. on-time, hassle free, and straight to the bank. CPAtank is by far the way to go if you are seeking a solid network that fully backs and supports each and every affiliate without a drop of BS. Do yourself the favor and Bank with the Tank.

Copyright © 2010-2020 Affpaying.com All rights reserved.