OFFERS

4.81

PAYOUT

4.85

TRACKING

4.84

SUPPORT

4.84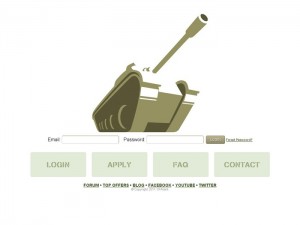 CPATank INC - Follow The Leader

CPATank is a private affiliate haven where affiliates can go to network and coordinate in a rigorous military structured environment implemented to increase motivation and success.

Fraternal fellowship with other members of your affiliate marketing platoon in our Private Forum (seperated in 4 categories based on affiliates revenue so you know the affiliates you are collaborating with are on your level) makes problem solving and sharing of resources a breeze. Exclusive technology, guaranteed payments, and over 1,000 direct offers and 3,000 total offers make it obvious why CPATank was the fastest, most explosive and most dynamic and most immitated network of the past year and beyond.

The Tank is seperated into TWO DIVISIONS to further empower affiliates:

CPATank Premier Media:

The Premier Media Division is headed by affiliate marketing optimization specialist Adam Zare and is the recently launched "Mainstream Division" of CPATank. If you are looking for the most organized and absolutely highest paying offers for PPV/Contextual (TrafficVance, directCPV, etc), Paid Social (POF, FB, etc), Paid Search (Adwords, Bing, etc), Media Buying, Display, SEO or Email Traffic, Premier Media has the researched highest payouts anywhere.

A simple "please match this payout" to any of our experienced and helpful AM's will get your payout matched on any offer that you feel is not the absolute highest payout you have ever seen.

Premier Media offers More Managers, More Methods, and More Creatives to help you BANK WITH TANK!

CPATank Private Media:

The Private Media Division is headed by "The General" Vito G Glazers whose leadership has lead to millions of dollars in on time payouts to affiliates. Private Media offers are open to setting up non traditional traffic sources that other networks can not process. Payments are guaranteed as long as details are disclosed upfront and unlike competitors there is never any scrubbing on any offers. You get paid on time for your risky traffic 100% of the time. Anonymous accounts and daily payouts are also available for larger affiliates. Our top affiliates earn $20,000 a day on Private Media deals and are always paid within 24 hours.

Private Media offers more methods, money money, and more ways to BANK WITH TANK!

Our management team and financial services are unmatched by any network.

Daily, weekly and biweekly payments with no hold are available to help you finance and grow your campaigns with CPATank. Tank also offers a free escrow service for affiliates wishing to engage in Joint Ventures (we will set up an account for your venture and divide the earnings for you on payday so one party is not relying on the other to pay).

We appreciate our domestic and international affiliates equally. We never reference your revenue when offering support, all affiliates are treated equally with respect.

PLEDGE YOUR ALLEGIANCE AND ENLIST WITH CPATANK NOW!
Affiliate Network Details
Commission Type
CPA , CPL , CPS
Referral Commission
Increased Privaleges
Tracking Software
CAKE Marketing
Tracking Link
http://tktrklnk.com
Rating Distribution
Excellent

192

Very good

8

Average

2

Poor

1

Terrible

4
Offers

Payout

Tracking

Support
Great affiliate network that always pays on time. Several great offers to choose from.
Fantastic affiliate program, very reasonable. I don't have to walk on eggshells with cpatank as I do with any other program. I have come across a number of flakey affiliate programs who ban you on a whim. I have nothing but good things to say about cpatank. Cpatank has no problem wiring me every time either and it's always on time.
This new network paid me on time after I split tested in some of my credit report traffic. Vito is a great guy and very motivated to make this the next big competitor!
I just wanna say that I m glad n proud to be the part of cpatank.com The owner Vito is a great guy.. The payments are always on time and I have never felt any shaving. He has many good offers and he can get many more if you wanna promote any specific offer. He can even beat any payout on any offer your getting on any other network. Vito treats his affiliates as good friends and always try to help us. So I dont see any reason not to go with cpatank.com. cpatank ROCKS
I've been paid out on stuff that even CPATank didn't get paid for. They go above and beyond for affiliate satisfaction and loyalty. Most other networks would have just made you eat it because they had to eat it, and this traffic biz isn't free. Props to CPATank for being my network of choice.
Can u pls tell me which offer is the best.? and give some tips too where to promote it ? I knew facebook and CL. So, I want to know apart from it. I just join this site . I got 104 hits in one day but no conversation. My mail id - [email protected]
Waiting for tips. Thanks .
I am currently working with cpatank and it is really one of the best network..I am not pushing huge traffic ..Vito is really very nice and cool guy ..He is always available when you have a question and network pays on time.And the offers you find there pays slightly more then other networks..
CPATank is one of the few competitors that I'd actually even acknowledge let alone write a review for. I've known Vito for a long time now and he's always been a real stand-up guy. His network is simple, private, high payouts and it's refreshing to me that there will be some real competition out there for me. Good luck to these guys.
Vito is excellent! We've been doing business for 3+ years as well and I can say that he is one of the most honest people in this business. He is very patient and negotiable and you can find a happy mediun that is beneficial to everyone. Good job Vito!
I signed-up with CPATank last week and have to say - so far, so GREAT!
I'm super impressed with the variety of offers and the top-dollar payouts - tracking is on-point too.
Support is excellent. I've chatted with network owner, Vito a few times and he's very friendly and helpful - seems like a standup guy.
I'm looking forward to sending more traffic and building a solid relationship with CPATank.
Hey Mark, I have never not paid anybody on any network ever and have never seen an affilaite named Mark that had any unpaid leads for any reason. Most of these affilaites have clearly recognizable names from other forums so they are obviously not admins seeing that CPATank only has 1 other Admin besides myself. I would like to take the opportunity to settle your \"issue\" here publically so if you will hit me up on CPATank on AIM or email me at [email protected] I will be happy to resolve the issue if there is one or otherwise settle this. If I do not here from you in 48 hours I will assume this is a fradulent post and will talk to the admin of this site to have it dealt with properly. - Vito
Working with CPAtank is great. Vito has always paid me on time for 2 years and counting now with LEC and with CPA it is exactly the same timely payments.
CPATank is comfortably the best network i've worked with. Firstly, vito is a great buddy of mine and CPATank is one of his finest works. I basically send all my leads to him and have done remarkably well. I've known him for so long, its not even funny and he's a real nice guy to work with. If any of you need help in getting on the network and stuff, just drop an email to me at [email protected] and i'll help you out. I've actually been helping vito with the whole marketing side of the network too. I'm actually very thrilled to see all the fabulous reviews on here although I'm least bit surprised. If any of you need any help with CPATank, feel absolutely free to hit me up, guys!
Vito is a great business man and a pleasure to work with. Always available when you have a question and always pays on time.
Getting paid for the hard work I do is the main reason I enjoy being an affiliate, especially because CpaTank is the best network I've worked with and their quick response takes my concerns away and allows me to focus on my job. The pay is consistently on time and their availability is awesome!
Five starts for all categories ;-)

Copyright © 2010-2020 Affpaying.com All rights reserved.