CPA Beyond Delivers Full Scalability For All Campaigns. CPA Beyond is a private CPA network. Our private network includes PPC/PPV marketers, email marketers, search engine marketers, and media buyers. We seek to help high volume affiliates hone their campaigns for maximum scalability and extraordinary quality. We generate the highest payouts for the top converting offers but, because our network is private, we preserve the best quality in lead generation.

We know that if our affiliates are successful, we're successful, so we make support part of our business. We're available all day every day to work with them, and we know that we're not done when the campaign starts. We stay with them, from initiation to implementation to scaling to refinement and, ultimately, success.

CPA Beyond has the right tools for any kind of campaign. With almost unlimited choices of Health and Beauty, Insurance, Dating Offers, Education, Email Submits, Zip Submits, and Business options, we help affiliates build solid campaigns and achieve superior results. And once the campaign is underway, we stay with them and help them sharpen it, and then scale it, for even better results.

Solid campaigns mean high payouts for converting offers, and that's how we measure results. Our fast weekly payments, better converting offer rates, and higher payouts for those offers ensure that our affiliates build highly profitable campaigns.

At CPA Beyond, we build mutually beneficial and profitable partnerships with our affiliates. Whatever the campaign, we work together with our affiliates from start to finish. We offer fast weekly payments. We offer 24/7 support. We are ready today to bring any campaign to full scalability and beyond!
Affiliate Network Details
Commission Type
CPA, CPL, CPS
Tracking Software
Everflow
Tracking Link
http://trk.cpabeyond.com
Rating Distribution
Excellent

153

Very good

8

Average

0

Poor

2

Terrible

1
Offers

Payout

Tracking

Support
I've no words to say about this network, am speechless at the moment...Fantastic, Outstanding, Excellent, Mind-blowing..lol
GOT my 3rd payment today am extremely happy :)
Paid on time!! Great service and the Owner has been a HUGE help.. the offers are like no other something just seems RIGHT with this network... If everything is based on a 1-5 scale im giving CpaBeyond a 10!!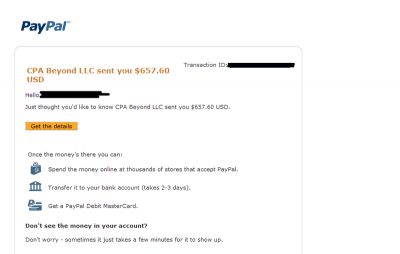 Haven't made it to my time to receive a check just yet, but Jonathan is a real pleasure to work with and definitely the best AM I have ever worked with. Nothing but good honest people within this network and the owner (Jon) is always there to help you however he can.
Network feels more like a family/friendship than a business relationship. Couldn't be happier so far.
Got my second payment today..they are amazing :) am pretty happy and gonna spend the money for some fun haha lol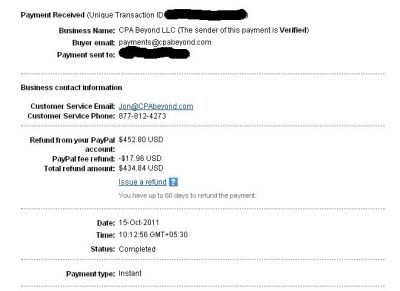 Yes , Yes : Cpabeyond pay weekly ....My Second Payment.
one more word : P E R F E C T .
CPABeyond is awesome. It's one of the rare companies where the AMs (Jonathan) actually knows what he's doing. He's really, REALLY helpful.
My first payment is there! I really like cpa beyond, great offers, weekly payout and awesome support. Thanks!
Perfect deal :weekly payment , charming support via skype
He told me : i will pay you weekly.
and... : yes , they pay me on time.
Working with many networks i can just say : cpabeyond is a good goood marketplace , weekly payment and charming great support via skype .
i won't just say work with this site but i recommended that you enjoy this perfect deal.
I just love support I'm gettin with CPABeyond. Jonathan is one of the most amazing guys in cpa field. He is very supportive, answers every question, and all in all great person to work with!
Great CPA network. I love how there's a myraid of offers to choose from. There has never been a hassle with payouts or anything. Also the customer support is inpeccable. Jonathan has helped me with all my inquiries.
Super flexible with payment methods and weekly payments with $100 threshold. You cant really beat that. Jon is a pleasure to work with and knows his stuff. This is the network to do business with.
Got my first payment with them, I am amazed with the kind of support they are providing. Jonathan seems to be online almost 24 hours and replies back almost instantly.
I have been in CPA Marketing from more than 2 years and have never experienced the support they provided me in recent years.
Boat load of offers are available from which am banking a pretty solid passive income ;)
Definitely top notch guys to work with. Jonathan has been amazing and very knowledgeable. These guys are definitely the best!

Copyright © 2010-2021 Affpaying.com All rights reserved.