Adludum
OFFERS

4.95

PAYOUT

4.99

TRACKING

4.97

SUPPORT

4.95
Adludum is an incentive content locking network. A true next generation content locking network that's shaped by the voice of the publisher. Every single publisher holds the power to contribute to the network. Our platform and the entire essence of Adludum is to create an environment that's shaped by the needs of the publisher. Features and workflows that match to how you work, removing limitations and creating freedom for creative thinking. Resulting in a far greater performance than the current norm in this industry.

What can you look for when joining us?
Innovation to unfathomable heights
It's about time. Innovation, that word has been overused so many times by others for YEARS in the content locking industry. But, how many have been able to truly live up to that word? When was the last time you really saw a network that "WOW-ed" you out both in performance, features and its all-round experience? We introduce new technology and thinking that will change the course of this industry forever. It will inspire publishers to do better and the entire industry to excel further.

A unique approach to content locking
From the tools to the dashboard and overall workflow. Everything we design, is built to make sure it covers all the pragmatic corners that a publisher has to face. Flexible offer optimization, locker designs that encompass a wide range of approaches and tools on the side that will help you gain better insights into your campaigns.

Support that beats any other network
From a publisher-to-publisher level. Personal guidance, campaign optimization and just being there with you during your progression. Each and every publisher is given our fullest attention, no one is left out.

Everything we do is 100% in-house

Adludum grows, continuously
There's nothing more annoying than to be with a network that sits still, that gives you the same thing over and over again. The willingness of a network to grow further beyond its comfort zone, will inspire its publishers to do the same.

A network that listens to the community
Adludum serves and guides, not command or enforce. Get engaged with us and everyone else, contribute. Become part of an exciting history in the making of which YOU are the central pivot point!

Here's a short summary of some of the perks you get when you're working with Adludum:
- Access to exclusive and custom-tailored offers with very competitive payouts.
- A wide variety of unique monetization tools including but not limited to: Link, File and Content Lockers. Our very own tool called LudyFeed that we've developed and Relink that will give you the flexibility to display offers to specific users.
- An incredible, in-depth and modular Statistics Center.
- Flexible payment schedules: Weekly / Bi-Weekly / Net-30.
- Being part of a network that thinks outside of the box and puts a heavy emphasis on progressive development.
- A positive community wherein everybody is able to contribute to the overall environment and development of the network.
- Dedicated support on a personal level.
- Referral program with a 5% commission rate for life on all yours referral's earnings.
- And so much more.

Are you ready to change the game forever?
JOIN ADLUDUM
Affiliate Network Details
Commission Type
CPA, CPL, CPS, Content Locking, File/Link Locking
Tracking Software
In-house proprietary platform
Rating Distribution
Excellent

110

Very good

0

Average

0

Poor

0

Terrible

0
Offers

Payout

Tracking

Support
It's been almost a week i am working with adludum, I will say this is the only network who dont shave or scrub in leads, You can earn big money here for your hardwork and specially there payrates are also higher as compare to other networks and support is just awesome, My aff manager Ibrahim is always there to help me :)
Simply the best CPA network i know of. Amazing support, quality offers, almost no downtime. I have tried many cpa networks and i have stuck with Adludum because they are the best for my traffic.
After trying the rest I have settled with the best. Adludum continues to shine and maximise my earning potential. I am particularly impressed with the detailed traffic analytics and weekly pay option. Sticking with Adludum for me was a no brainer. Also once you get to know the support team you will see they are very friendly and want to help any way they can which has saved me lots of time.
If you wish to get started with adludum please click here
-->> http://bit.ly/1qCTaBR
I am working with Adludum from the last 1 Years. I never face problem regarding payment or anything.The dashboard is very functional and intuitive, many options to track the status of its traffic
These guys are best in support, always here for help to improve our business. I hope they will continue their good work
This is currently the best website CPA I've tested
If you want to know anything about this network here is my skype : euforio17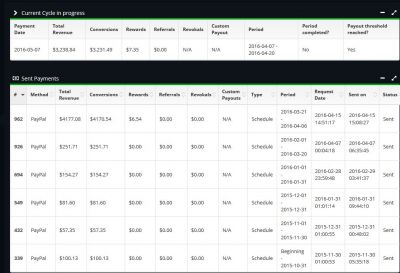 I have only the best expirience with adludum and more good with support Ibrahim its always here to help..btw adludum have a nice offers and payments always on time.100% profesional network.
If somebody want to try this network with awsome offers,payment and support can do on this link: http://bit.ly/adludumnetwork

Copyright © 2010-2023 Affpaying.com All rights reserved.