PointClickTrack
OFFERS

4.92

PAYOUT

4.9

TRACKING

4.92

SUPPORT

4.96
OUR FOCUS We focus on being honest and straight-forward with each of our publishers. This lays the foundation of a great relationship built on trust and mutual respect. Which then provides our advertisers valuable, honest leads from a network they can trust. This philosophy has earned BBB approval. OUR DRIVE We are driven to provide valuable leads for our advertisers. You can help by bringing honest leads and traffic to our network. You'll be rewarded for your quality leads. OUR CONSISTENCY We will pay you on time, every time. Boasting false payout claims is not our style. We are the best at paying consistently, on-time, every time, without fail. OUR PLATFORM Our Platform was built from the ground up in 2008. Every day we work to improve it and reshape it to our publishers' needs. It is completely proprietary and we have full control over every ounce of code. This means we have the ability to adapt our platform to changes that publishers like you suggest. You'll find superior tracking with pointclicktrack.com as we utilize both cookie and cookie-less tracking methods. OUR TOOLS We Have The Best Tools in the biz. You'll have access to our reporting tools; postback, multi-site postback and API. You'll also get our Content-Monetizer; PointClick's customizable widget for monetizing your website's premium content. The Content Monetizer is customizable and can be configured for donation and/or virtual currency. Our tools, just like our platform are not duplicates of existing standards. We strive to build unique, leading edge software customized to our publishers' needs. OUR SUPPORT You will receive your very own affiliate manager when you sign up. Any time you call, message, or email, you'll get the same representative. OUR SECURITY Fraudy Fraudsters never stop trying new ways to try to take advantage of networks. We are constantly developing new ways to catch and, moreover, prevent fraud. Remember, we built our platform, PointClickTrack.com, from the ground up. We can upgrade, change and improve it as often as we need to. By giving Fraudy Fraudsters a constant moving target, we ensure our advertisers get the highest quality leads in the industry through the best security in the industry.
Affiliate Network Details
Commission Type
CPA, CPL, CPS, Widget, Content Monetizer Etc.
Referral Commission
2% FOR LIFE
Tracking Software
In-house Proprietary Platform – On Staff Developers
Tracking Link
http://pointclicktrack.com/click/track/…
Rating Distribution
Excellent

76

Very good

3

Average

0

Poor

0

Terrible

0
Offers

Payout

Tracking

Support
PCT is THE BEST OF THE BEST.
Always a lot of offers, daily up to 50 new offers - whaaaa.
Payments always on time and their term is NET25(not 30), of course, if you can generate high volume you will get paid much faster.
An advice for the new user:
You can signup with PCT as Incentive or Non-Incentive Publisher(the both with 1 account is not possible)
If you have problem with registration or just want to signup fast you could use my referrer link
https://goo.gl/kjE6Xm
I've been working with them for 7 years already.
Never had any issue/complaint.
Have a lot of offers to promote and a professional support, especially Brandon Balentine - my affiliate manager.
This is an amazing network. My payment is send in time. The manager are wonderful and nice
Thank you very much.
I love PointClickTrack. Thank you for the payment.
Cheri is awesome thanks alot
Nice offers, good payouts, and great people to work with. PointClickTrack is just awesome! I will stay best to them! ;)
Many thank to PointClickTrack - great company to work with!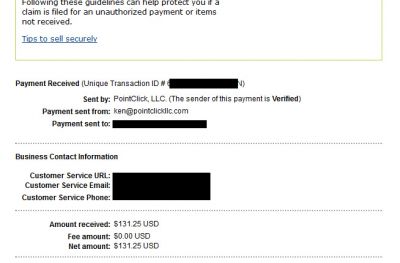 Pointclicktrack is second to none in my opinion. I have been working with this network for over a year and I can say this network is always my #1 choice out of over 20 networks I am working with. The offer diversification and payout are so great that you do not need to go to 2nd network to find top conversion offers or better rate. The tracking is also excellent. We never have any issue with their tracking system. The most impressive part of this network is their support, especially my AM Kristi. I have never experienced with any other AM like her in my online marketing carrier. You can always catch her on AIM, and she will answer your question within max of 2 min. Online marketing is very competitive and tricky. Therefore, a great support can substantially help you to achieve your goal. And I can say my A.M. Kristi is the best. 2 min is really a very short period of time, I do not know how she can do it every time. With this network, you never have to worry about payments. They are like clockwise, always pay on time. If you don\'t belieive, please visit their site. They even have a $50 guarantee if you are not paid on time. Thank you, pointclicktrack, for all work you have done for us, publishers. id_2595
I have worked with Pointclicktrack for over 2 years now, and have found them to be very reliable and helpful. They have a great number of offers and offer good payouts. The account manager is always available on AIM for support and also gets new offers that I request her to try and find. For incentive sites, you cannot find a better network! The payments are made on time every month too!
Great network! Paid on time!

Copyright © 2010-2019 Affpaying.com All rights reserved.